There are several things in this world that I love.
My FH
My tea length wedding dress
Cute shoes that don't hurt my feet
Ice cream (though this has absolutely no bearing on my post.)
So here's my dilema: when I bought my dress I planned to wear a mid-height heel. I already have these shoes. They were a gift from my parents – my mom was what even more excited than I was when I bought that dress!
Since then we've had a change of venue (long story) and now our wedding will be lake side and involve a walk across a sandy beach. Because of this I'm thinking that my pretty ivory satin heels won't survive the day, and might put me flat on my butt with my dress in a very unlady-like arrangement after I lose my balance.
So I need shoe suggestions. My wedding will be in Maine and won't take place entirely on a beach – so barefoot isn't a good option for me. I'm also not a "flip-flops at the wedding" kind of girl.
My FI is about 2 1/2 inches taller than I am, and he's requested that I do NOT wear 4″ monster heels. Which is ok with me, I'm recovering from a back injury and the doctor also made the request that I don't wear sky-high heels – unless I want to see him in an operating room.
I'm onboard with ivory shoes or something in green, purple or gray (my wedding colors)
So… can you fashion savvy bees help a girl out?
Reply
shameless bump.
Can anyone help me out with a suggestion?
Reply
Have you thought about doing a wedge? It might be easier to navigate on the sand and still provide you with a little heel. Here are some ideas (1st pic is from Seychelles and the 2nd two are from Light In The Box):
Reply
Would you consider ballet flats?
Reply
These are the shoes that I considered for my wedding and reception 🙂 -The are all on the Dyeables website…. I am a tea length lover too!
Reply
@MsMindle: I like that first style – I'll be checking that one out. (a wedge, I hope?) Is Seychelles sold in many stores, it's not a brand I'm familiar with. I also like the third option you've posted.
@Hereformydailydose: I have nothing against flats, but I'm slightly worried about ballet flats getting filled with sand and not being able to descreetly shake most of it out without taking off the shoes.
@Keisha In Love: Those styles will look cute with tea length, but I'm trying to avoid satin – because I'll be outside, AND the traditional heel – because my middle name is not Grace!
Thanks for your suggestions. (and keep 'em coming, please!) I've scoured zappos and just wound up kind of frustrated!
Reply
I had the same dilemma, I went shopping to purchase a pair of either wedges or flats.
…….bbuuutttt….thats not what I came home with. lol.
Reply
Do you have a picture of your dress? I think the shoe needs to fit the dress!
Reply
@j_jaye: err… no. My dress is at my parents' house in Maine. And the stock picture is awful for getting an idea of what it looks like. (I didn't realize it was the same dress!)
I wish she was at least standing!
Reply
@UmbrellaMoon: That dress is sooo pretty!
Reply
@j_jaye: Thank you! 🙂
Reply
You can find the Seychelles shoes (first picture) at http://www.seychellesfootwear.com . I bought my wedding shoes from them (if you go to the website, look under Love Story and my heels are the "I Do" heels). I honestly don't know if department stores stock the brand (I do know that places like Overstock.com and 6pm.com carry them as well). The first picture I posted are a pair of flats (no heel) but they are adorable!! I bought the pink ones "just because" and I love them!
I think that your best bet is a pair of wedges – and I'll search further – the wedges should probably have an ankle strap because it will keep you from flipping a ton of sand into your shoes!
Reply
Hi @UmbrellaMoon: Lovely dress BTW…
And Maine, what a wonderful location for a Wedding… Mr TTR and I LOVE New England
Considering the beach element, I too would suggest you go for a wedge shoe… it will be better on the sandy beach than a heel would be… but also be able to deliver the pretty lady-like look that would compliment your dress.
So far from the above suggestions, I'm really liking the cut-out wedge that @MsMindle: featured, as well as the satin one that @Keisha In Love: showed.
As a Canadian, Seychelles was a new name to me… so I did a little Googling… and found out they make a HUGE collection of beautiful wedges… so there is lots to choose from be it casual or more elegant (and lots of colours too)
I found this one from Shopsource.com that might work for you… (it is called "Kill em with kindness")
If you use GOOGLE IMAGES – Seychelles Wedge – you can see 100s of others too!!

Hope this helps,

Reply


Источник: http://boards.weddingbee.com/topic/shoe-suggestions-tea-length-dress-lakeside-venue/

How Do You Know Which Shoes Go With Your Outfit? - 29Secrets Furla candy satchel pictures
The Long (Not The Short) Of It I How to Wear a Midi Skirt
What to wear to High Tea? - Club Vogue - Vogue Australia
How To Style a Tea Length Cocktail Dress Fashion Wear
How to dress: tea dresses Fashion The Guardian
12 Design Tips To Make A Small Bathroom Better
15 best images about Roupa de Ginastica on Pinterest Hilary
3 Easy Ways to Choose What Color to
6 images tagged with Welcome December - Pictures Cafe
China Lingerie Manufacturer, Cheap Lingerie & Underwear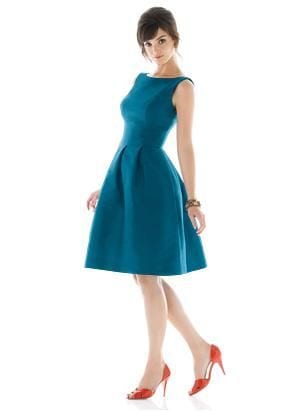 Custom Destination Wedding Dresses for
Fall/ Winter Color Trends
Honda Honda Motorcycle Japan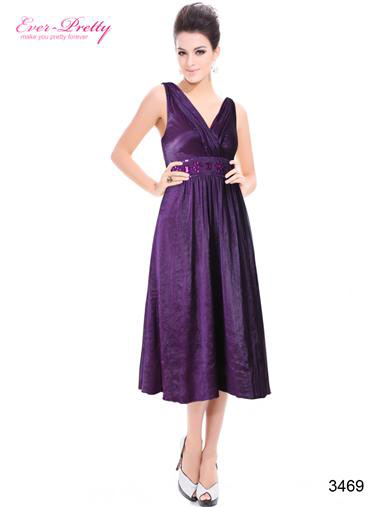 How to Draw a Nerf Gun DrawingNow
How to Wear Boots of Varying Heights - College Fashion